It's one thing to have some amateurs show up to your door to mow your lawn to make a few extra bucks. But it is an entirely different thing to have amateurs show up to your door, offering to do something to your roof. Beware of door-to-door roofers offering to do work on your roof. Not only could they damage your roof, but they can also get injured in the process, and believe it or not, you may be financially responsible for all the chaos.
To top all of this off, they may even void your roof warranty since they are not a professional roofer. So, when it comes to getting your roof repaired in Fort Wayne, it's best to choose from the top options in your local area.  Here are a few ways to vet the best roofing companies in Fort Wayne.
Determine How Long The Roofing Companies in Fort Wayne Have Been In Business
While the length of time in business is not a guarantee that the company's work will be top-quality, it still can reassure you that the business is legit. You can determine how long the company has been in business by looking at its website. It's also possible to find information on the state corporations page about how long the business has operated. Another great site to find information about the company is the Better Business Bureau (BBB).
Not finding information on the BBB site doesn't mean that a company is not legitimate, however. Companies pay a fee to list with this site. So, not seeing a company on BBB just means that they didn't pay to be on the list. If a company is on the list, you can learn information about the company, how long it's been in business, the types of complaints customers have had about the company, and even get review information.
Is the Roofing Company Insured and Bonded?
It is critical that you learn whether a roofing company is insured before roofers begin work on your property. Failure to do so may make you not only liable for the damages they cause on your property but also if the crew is injured in the process, you may be responsible for medical expenses.
It's also important to check if the roofing companies in Fort Wayne are bonded. This is a way to protect yourself financially by ensuring that the company will do what they are contracted to do.
Although it is critical to check these things, it is also important to note that Indiana doesn't require a roofing company to be licensed. And although some cities in Indiana do require a roofer to be licensed, Fort Wayne does not. Therefore, it is possible that some roofing companies may not have insurance or a bond because their municipality doesn't require it. So, while roofing contractors in the area aren't required to have a license, it would be a good idea to work with a company that is licensed.
Check Out Professional Review Sites
As mentioned before, the BBB does have reviews on its website. But you can also check other review sites such as Google, Home Advisor, or other mainstream review sites to get an idea of how well the company works. In addition, it is a good idea to look at the company's score and the details of the review itself. For example, if a company received a bad rating, is this a consistent problem with many customers, or is this one bad situation?
Some companies may also have reviews on their website. While these may be a great source of reviews, checking third-party sites may provide an unbiased viewpoint. In addition, while all of these reviews may provide an excellent track record for a business, sometimes a referral from a friend, neighbor, or an associate who has recently had work done can be just as helpful.
Get an Estimate from Roofing Companies in Fort Wayne in Writing
It is essential that you get an estimate in writing. A verbal agreement is not professional, and it could lead to disputes later in the process. Most companies provide a free written estimate or quote on the services they intend to deliver. This paperwork is not a contract. Therefore, when a company offers it, you are under no obligation to accept it. A good idea would be to consider quotes provided by several roofing companies. Comparing and contrasting them will allow you to better understand what things will cost and prepare questions for each of the roofers you have under consideration.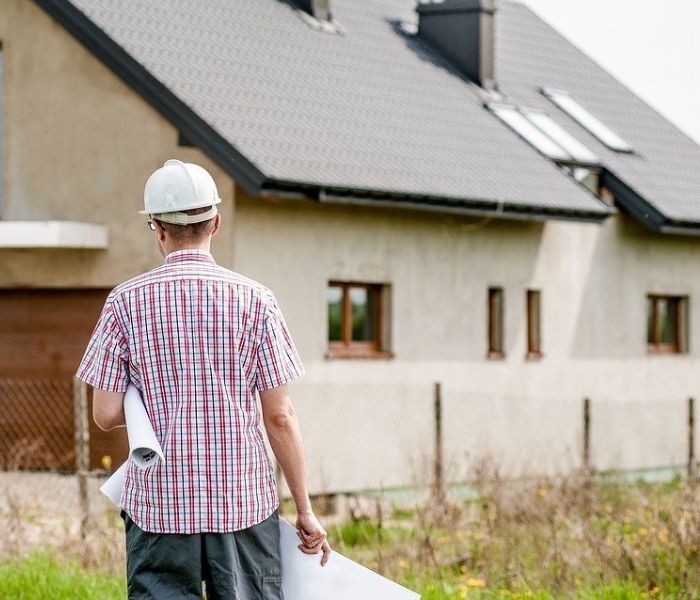 If you are trying to decide which roofing companies in Fort Wayne would be best for you to hire, these few tips will help. When preparing your list, include Fort Wayne Roofers. We provide residential and commercial roofing services in Fort Wayne and the surrounding areas. Call today for your free estimate on roof repair or replacement services.